(Facebook Business Page Hijacking)
I am going to get right to the point in this article. If you're currently a business owner, in the process of starting your business or thinking about starting a business, you're going to need all the basics regarding marketing at some point or another. We're talking about web design, logo design, social media, business cards, Google PPC's, giant billboard, an airplane flying your business name around the city, marching band, etc… You know, all those great things you need to promote your business lol.
Even if you're somewhat knowledgeable of how to properly set up your social media accounts, Google PPC's, website etc… you will most likely not have the time to properly run consistent marketing campaigns, produce fresh engaging content and moderate your account(s). Consequently, at some point, you will simply need to hire an expert to execute these time consuming tasks for you. Don't Allow Ad Agencies To Execute Facebook Business Page Hijacking.
Ohhhh and the hunt begins!
The hunt of trying to find an Ad agency whose knowledgeable, honest and not charging 5-10k per month just for social media moderation. (Highway Robbery)
All jokes aside, there are some very important things you should be aware of beforehand to make the process easier and safer. Things that would save you months of your time and thousands of dollars in attorney fees as a result of filing for litigation.
Things such as:
Not allowing Ad agencies to steal, hijack or fully own your Facebook Business Page.
In my experience there are two main reasons why Ad agencies or the so called marketing gurus & freelancers hijack and fully own your Business Page(s).
Inexperience
On purpose
I would put carelessness as number 3 ;however, that can go under inexperience as well.
Facebook Business Page Hijacking is not rocket science ;therefore, I am not going to try to make myself sound smarter by riddling you with a bunch of terminology you may not understand. In short, when properly setting up a Facebook Business page you must start from a personal Facebook account.
Years ago, Facebook would allow you to have a personal page with your own username and password, and a business page with your own username and password. This has not been the case for a very long time. 
Once the Facebook business page has been properly created from "your", "the owners" personal Facebook account, the Ad agency must then "request admin access" through their Facebook business manager account. After Ad agency send the request, either you or the Ad agency must login to your personal account and accept the request/permission.
Once the Ad agency has permission to become admin of your business page, they will no longer have to login to your personal page and will be able to fully control the Business Page from their Facebook Business Manager account. As an agency, the easiest way to accomplish this is to receive the login and password to your client(s) personal account(s).
Once you're fully complete, advise your client to change the password to their personal account(s) if they wish to do so. This will make the process run smoother and faster for you and your client. 
But why is this important?
Realistic scenario of what can happen when this is done correctly as stated above.
Let's say you want to cancel service for whatever reason. You no longer want to conduct business with this Ad agency and no longer want them to have access to your Business Account. All you must do is go to your business page, go to settings, click on "page roles", scroll down and find the person or ad agency, click on the name and click remove.
It will prompt you to put your password in again to complete the change. Once that is completed, that Ad agency or employee of the Ad agency will be removed and no longer have access to your business page. From there, you can continue on your merry way.
So what happens when this is not done correctly?
How can Ad agencies Execute Facebook Business Page Hijacking and own your Facebook Business Page?
Let's provide another realistic scenario!
The individual or Ad agency does the complete opposite in setting up your business account. The large scammer agencies normally have a generic personal account they start the business page from. The smaller or freelance marketers will just create your business page from their own personal account. Either way, it's not being created from your personal account. It's being created from someone else's personal account.
Lets say you want to cancel service for whatever reason. You no longer want to conduct business with this Ad agency and no longer want them to have access to your business account. You contact the Ad agency or freelancer and fully cancel service. A week or so goes by, you try to access your business account ;however, it's no longer visible and/or not allowing you access as a result of Facebook Business Page Hijacking. What do you do? 
You call the Ad agency or freelancer explaining your situation.
What do they say?
They say you must pay a fee for them to release the Business Page. Some agencies are so dirty and scammy, they go so far as to charge you a fee just to give you admin access without fully releasing the page.
Another situation that often occurs when an Ad agency or freelancer fully owns your page is granting others access to your business page. You will not have access to this option being that you must provide access via the Business Manager account and/or through your personal account. If your business page is set up through the Ad agencies personal account and not your own, how will you grant family or employees access?
Once you go to "page roles", add the individual you wish to grant access, Facebook will prompt you to input the password to the personal account. If the business page was not created from your personal account, how will you obtain the password to grant someone access?
The Ad agency is not going to give you the password to their personal account(s). The guru or freelancer is not going to provide you the password to their personal Facebook account. Therefore, how will you grant access without needing permission from another. You should not have to ask permission or have to call someone to get permission to grant someone access to your business page. You're the owner. Not the Ad agency or freelancer. Unfortunately, if they practice Facebook Business Page Hijacking, they will the owners of your account.
A vast amount of my clients enjoy granting access to employees and members of the family who's directly involved in the business. They enjoy posting and moderating from time to time as well and should not have to get my permission to do so. They are the sole owners of the account. Not my Ad agency. I actually highly suggest owners to add employees or family who will add photos and good content. As long as they do not attempt to boost posts, post too often, create spammy posts, post anything inappropriate and/or be disrespectful or argumentative when moderating (you'll be surprised).
Moving forward, I experienced these scams first hand with several clients.
A vast majority of my clients simply left their previous Ad/Marketing agency and was in search for another. Needless to say, some of them simply went through hell in leaving these other companies. From being tricked into renewing another year, having to purchase their own domains after cancellation, and having their Facebook Business Pages hijacked.
At the beginning of my full service contracts, I often spend countless days and hours on the phone with the previous marketing/Ad agency. Being that I am knowledgeable and aware of the tricks, I normally retrieve my clients accounts a bit faster. Business owners or managers who are not privy to this are easily tricked and given the run around for months on end. At times they're even tricked into restarting a contract or paying some kind of fee. This kind of terrible business is really giving Ad agencies and marketers a bad name.
I've had leads and possible clients who were flat out fed up and done with Ad agencies as a result of having such terrible experiences.
Over a year ago, I had the most terrible experience in retrieving a clients Facebook Account. This man had filed litigation and won. Just to have paid more money in legal fees than what he was actually awarded. Atop of the Ad agency charging this man for over a year for doing absolutely nothing, the Ad agency put a 5 thousand dollar price tag on his domain name after he finally cancelled services. They stated that he had 30 days to purchase before they put the name up for sale publicly. This is what really triggered him to file for litigation in the first place.
After building a relationship with him, he wanted to give my agency a try and to purchase services. Consequently, he stated that he will only begin services if I can retrieve his Facebook Business Account from the previous Ad agency. The agency he had previously won a lawsuit against.
This was by far the craziest, most scammy experience I've ever had. I will keep the process short being that it's a lot to explain.
This is a very important, very real example!
If you're a business owner please beware of such scams.
Get ready for this one!
I called the Ad agency. Provided all required information. They tried to bully me and provide a vast amount of false information. I told them that this conversation is being recorded and that I am not getting off of the phone until my client has access and full control over "his" account. They were shocked that I understood all the terminology and so called lingo. After countless minutes of back and fourth, I was then transferred to a so called supervisor (so the scam begins).
The so called supervisor took me through the same questioning as the initial representative. He then started to go through a series of questions of why my client cancelled services etc… I cut him off. He then stated, "these questions are required by the company". I stated again that this conversation is being recorded. My client has already filed for litigation and won. If this agency does not allow my client to retrieve and fully own his Facebook Business account today, we will be filing for litigation again. (It was of course a lot more said back and forth, but that's the gist of it).
Ohh But It Gets Better!!!
He then gives me a speech, followed with a bunch of apologies. After about 45 minutes on the phone with him, he says, "I have to transfer you to this department to actually provide access and fully retrieve your account" etc…
So…. I wait and I wait. . .
A lady picks up. Introduces herself and asks, "sir how may I help you". By this time I've been on the phone for over an hour. I went from talking with two people from the United States to being transferred to a call center in India.
Now before I move forward, there is nothing wrong with India or call centers overseas. I have nothing against any country or employees of such. However, I am very aware that "some" of these call centers are underpaid and not as skilled. This is why a very large US based company has a call center at this location.
In regards to this specific company, this is how they further their scammy practices and tactics. Needless to say, this lady did not know what I was talking about. She was very nice. She was trying to get me taken care of. However, she did not have a clue, no matter how much I explained it. She actually offered for me to speak with her supervisor.
And yes, you've guessed it!!!
I had to explain myself all over again!
He was very nice and very knowledgeable. After much back and forth, I finally retrieved the page for my client. From what I can remember, I was on the phone for over 2 hours!
But ohhh that's not it. It gets better.
This man of course became a very loyal client of mine. Everything is going well. I clean up and rearrange his Facebook Business page. Took about 30 days to create personalized content for his page along with several other services, including a new website. I also scheduled the content to be posted. This business is a restaurant ;therefore, I had multiple posts for breakfast, lunch and dinner. I check the account and I see all the posts going into one post!
Let me quickly explain. Say three photos were posted. One at 9am. Another at 12 and another at 4pm. All three posts were automatically being placed into one facebook post/folder. I have dozens of clients and never seen this before. After contacting Facebook several times. After speaking with Facebook over the phone several times. Facebook said that they cannot help me and it must be some kind of internal issue that occurred when the business page was initially created.
They suggested deleting the page and starting over again from scratch. Well, what I failed to mention above is that we considered doing that previously. However, this page had been up for so long, the business had a vast amount of followers, check-ins and most importantly, reviews! Years and years of great reviews! Customers posting photos of food, commenting on how good their experience was etc… Those are more precious than diamonds and gold! This guy had a ton of outstanding reviews. Don't want to lose that.
I asked my client. Do you want to delete the page and start over, or do you want to create one post every few days? He of course took the second option.
From filing litigation.
To hijacking the Facebook Business page.
To causing some type of internal problem with the Business Page unsolvable by the actual company; Facebook.
All of this could have been avoidable if my client would've read an article such as this before hiring an Ad agency.
There is a lot more you can do to protect yourself by having some knowledge ahead of time. A few bad apples are causing our industry to have a bad name. Therefore, at McDuffie Marketing LLC, we pride ourselves in having Honor and Integrity. Even if potential clients do not hire our services, we feel obligated to inform and educate business owners so that they are better equipped in doing business with other agencies, web designers, marketers and consultants.
If you would like further information, leave a comment below, email us, or click the chat box at the bottom right of the screen and type your question there. We will do our best to help point you in the right direction. www.mcduffiemarketing.com 
Don't forget to share this. Let's get this free informative information out there!
Thank you very much for reading. Enjoy your day.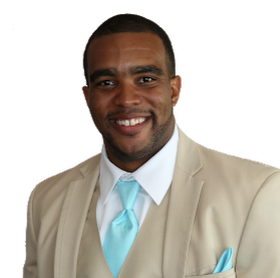 Having served my country as a two time combat veteran, a lieutenant in the police department and most importantly a husband and a father, having Honor & Integrity is extremely important to me. I will be the first to tell you that it is extremely difficult in the world of business and entrepreneurship. I have tried and failed many times in business. Keep learning, keep growing, keep your integrity & never quit. Thank you for reading. Follow me for more.