Business automation can be dangerous! Yes, we said it. Someone had to finally say it. But what do we mean by "Automation"? In short, automation is the technique, method, or system of operating or controlling a process by highly automatic means. Automatic means such as: electronic devices, a mechanical device that functions automatically, without continuous input from an operator. Today, we're even using highly intelligent AI technology as a means of fully automating certain sections of an industry.
Ok so with that said, what is automation lol?
To make this relevant. If you currently own a business, or in the process of owning a business, you probably receive an extreme amount of ads on your social media from the "marketing gurus". For those of you who actually own a marketing or ad agency, you definitely receive a ton of information from the "marketing gurus". A vast amount of these marketing gurus have to pick a niche. It is a known fact that picking a niche will increase your business, sales, etc… With that said, picking a niche does not make the "marketing gurus" more knowledgeable. A vast majority of them chose a niche, targeted a specific market like all hell, stuck with it and made a ton of money.
To quickly get to my point.
A certain percentage of these "marketing gurus" selling you courses and services online are in the AUTOMATION niche. They are preaching 100% automation for everything and for every business. Does any of this sound familiar? "Grow your business by content automation". "Automate your business, relax and make money". "Get more clients and make 10k per month by automating your business". (Business Automation Can Be Dangerous)
I think you all get my point.
Now, if you've been following me. You've probably figured out that I am a broken record. As the owner of a very experienced FULL SERVICE marketing agency, I always say that every business is different. Tactics, programs and techniques that may work for one industry may not work for the other. You can even have the same industry with owners who have different personalities. You will not hear this often. But yes, there are times you must run marketing campaigns based on the owners personality as well as the industry. I have clients who are fun, lenient and hands off. I also have clients who are too hands on, very strict, and act as if they are the marketing expert. Imagine being an auto-mechanic and having your customer sit in a chair right next to you as you fix their brakes. Yea, those.
Consequently, all of this means absolutely nothing in regards to automation.
The marketing gurus who preach automation says, "automation is for every business". "No matter what your industry or customer base is, automate it". "It doesn't matter if you're a B2B business, automate it". "It doesn't matter if you're targeting high ticket clients, automate it". "Especially if you're a community, religious based company or organization, you certainly should automate that as well".
Ok, enough rambling.
What do I mean by all of this?
If you're running consistent marketing campaigns, newsletters, text message marketing etc… you absolutely need some form of automation. If you have the audacity to think you're going to own a successful ad or marketing agency without utilizing automation software, you may as well stop before you get started. There is simply a certain portion and a specific type of automation you should be utilizing.
Not Full Automation!
Anything But Full Automation! Business Automation Can Be Dangerous
Let me provide a real live example of what occurs with full service automation.
When I first started my marketing agency, I of course bought into a certain portion of the information being put out online. Some information was outstanding and some was of course terrible. Some courses I purchased were great, and some were pure examples of what I am not going to do, ever.
Moving forward, I did fall into the practice of Full Automation. After doing some good research and having a few clients, it was a sensible and outstanding Idea to utilize software to fully automate content on social media. In my social media marketing campaigns, I combine a mixture of generic content, along with customized content tailored for that specific business as well. Some of you are aware that customizing and sharing content can be extremely time consuming especially when the client has little to no content. I am not going to give the name of the software I used to fully automate ;however, it seemed to work like a charm when I initially used it.
Without boring you with all the details this is what eventually happened.
One of my top clients is a family owned business. He is very respected in his community. His family is very religious. The full service software I was utilizing was very simple and one of the top rated programs. You simply place a list of the type of content you would like to be posted, and it will intelligently pick that content to be posted on the schedule you selected. No harm no foul. Very simple right?
So I selected topics regarding healthy diets, farming goods, organic food products, vegan food products etc… One day my client contacted me. "Darren, what is this about marijuana on my business page"? Of course I sounded extremely unprofessional being unaware of what was posted on his page. I took a look at the page and there it was, a post supporting the growth and distribution of marijuana. I quickly took the post down.
Oh but that is not it. This same client called me about a few months later. "Darren, there is another problem with a post on the page". He sent me a text message of the post. It was a blog article. The picture had several bananas of different sizes. The blog article stated, "what size do you prefer, 4, 6, 7, 9, 12 inches etc". I quickly took the post down and refunded his monthly fee for the inconvenience. (On a side note, at the time, this post received more comments than anything I ever posted to his page lol).
This monthly fee I refunded could've paid for at least a five year membership to this company I was utilizing.
As a result of this situation, I began to dig deeper in my research. It was no surprise that a large percentage of marketing agencies were having these kind of issues.
Simply put, the computers get it wrong every so often. That every so often caused me a 2,000 dollar refund.
Another issue with agencies utilizing 100% full automation is the lack of customization. Previously, I did state that I combine generic content with customized content. Therefore, I had customized content being shared along with the generic automated content. A vast majority of large ad agencies are literally charging thousands of dollars per month, just to click a few buttons and have content shared. I see it all the time with bail bond agencies. They go to these large, ancient ad agencies for full service. If you go to their page, all you see is a bunch of generic ads being pumped out on their pages.
What Is A Solution?
The solution to this is of course more time consuming and takes a bit more skill and more work. I am of course not going to give away all of my tactics and tricks in a blog post ;however, I will provide some very helpful advice for ad agencies and business owners alike.
Join a social media management platform. Hootsuite or Postplanner are very good options. I personally utilize Postplanner.
Manually choose the content you would like to be posted. Postplanner allows you to manually choose good generic content to be posted. Photos, articles, videos etc…
Create customized content ahead of time. This is what separates the strong from the weak. If you're charging 200 to 2k per month for social media marketing, you should have the integrity and decency to create a good amount of customized content personalized for that business. Some clients are easy being that they have a large amount of photos and videos to choose from. Simply collect that content and customize it by placing their logo etc.. within. Some clients are extremely difficult. These clients have little to no content. What does this mean. You have to do the grunt work and create fresh new content for them. Once you take the time to create a vast amount of customized content, you can then utilize your social media management platform to place this content on a schedule. (Business Automation Can Be Dangerous)
Again, I am not going to provide all of my tactics and techniques within this article. We will eventually have courses and classes for people who wish to start their own ad/marketing agencies and/or small business owners with small budgets who wish to save money by executing their "foundation" themselves.
Thank you very much for reading. If you're in need of marketing services and/or to simply be pointed in the right direction, contact us and we will be very happy to assist you. Thank you again. www.mcduffiemarketing.com
Business Automation Can Be Dangerous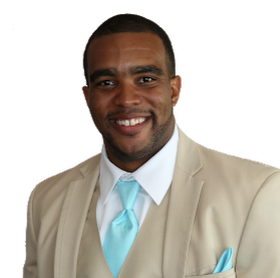 Having served my country as a two time combat veteran, a lieutenant in the police department and most importantly a husband and a father, having Honor & Integrity is extremely important to me. I will be the first to tell you that it is extremely difficult in the world of business and entrepreneurship. I have tried and failed many times in business. Keep learning, keep growing, keep your integrity & never quit. Thank you for reading. Follow me for more.